Fearless photographer france
2017 year of change? not really, nothing will really change in fact, it's already so good as is!
Fearless photographer france
So as always I'll go with my married with the same joy and the same mood on their marriage, pregnancy, the birth of their children, their birthdays… As always I will be a tear in the eye in front of so much emotion. I will share with them the finest j
bears in their lives, I'll give them fantastic memories of these precious moments.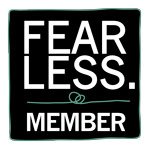 Fearless photographer france
Eventually I become "Fearless" to part of a large family of people with big hearts who like me sharing the love of the craft of wedding photographer. An association of best world wedding photographers who are not afraid to push the limits of photography professional wedding for you surprise with extraordinary photos of your wedding day.  Here I become "Fearless" to offer you the best and much more!
If you like my profile is here: Fearless