Wedding at the mansion of the guard
Wedding at the mansion of the guard
Wedding at the mansion of the guard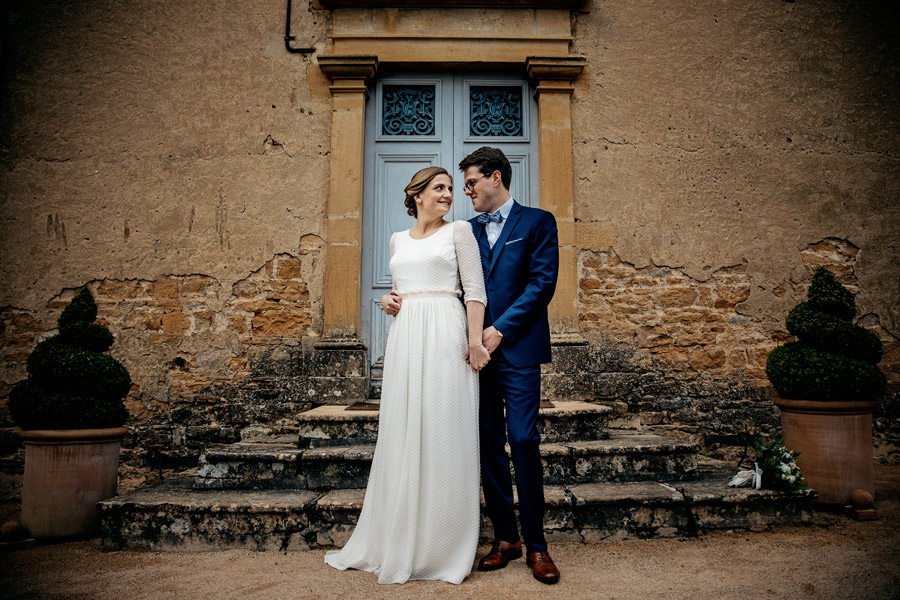 How did you meet?
In the 30 years of a friend of Adeline or Edouard was invited because good friend with his brother! It was in June 2015.
How/where did propose?
Edward made her request 8 months after our meeting in Trinidad on sea or his parents used to go for a long time. It was aboard the water at the end of a long walk on foot to the level of the Chapel
The wedding preparations
The preparation went very well I got very lucky because I had time to prepare and the date of April 1 being not common we had no problem of overbooking and we had no need to book places and providers too early.
Location:
However there are not many places that can accommodate 300 people in winter and have 2 locations separated for cocktails and dinner. We immediately had a crush for the Manor of the guard.
Decoration:
For the decoration not bad hours on Pinterest and brainstorm with my mother and my sisters helped small ideas. I wanted to find something original to the table placement, custom and that people can keep. So I had the idea to offer the old book hunted… It is actually easy to find books for pennies in the flea markets and after I tried to find titles that match the guests! In each book there was a brand page with the name of the table! Well I admit that the help of my mom and my grandmother who have couvèrent the 300 pounds and my daddy and my fiance last week to put the bookmark in the books and the names on the books helped a lot! But the result is top and even though it was a little (a lot) of time I'm super happy and I think that the guests have appreciated 🙂
D-day:
The day J was pretty much managed well it is never a shelter to an unexpected… Indeed 2 h before the ceremony the cameraman who was filming the wedding had a car accident! More fear than harm and I am lucky to have a brother and brother-in-law in gold that are reached in 5 minutes and have handled everything 🙂 It was really a good day and I think I managed to enjoy all day!
Providers:
My dress – Laure de Sagazan, shoe – Anniel, suit Edward – Samson, node Pap – a super seamstress Lyon – the small workshop of Aurore (find on site a little market).
And finally a word about me and photos:
Castile was top the day J, discreet she captured moments that I had not seen. The pictures are beautiful and I find myself completely in his work. I really enjoyed his work from the beginning and I can today thanks to her relive my marriage.