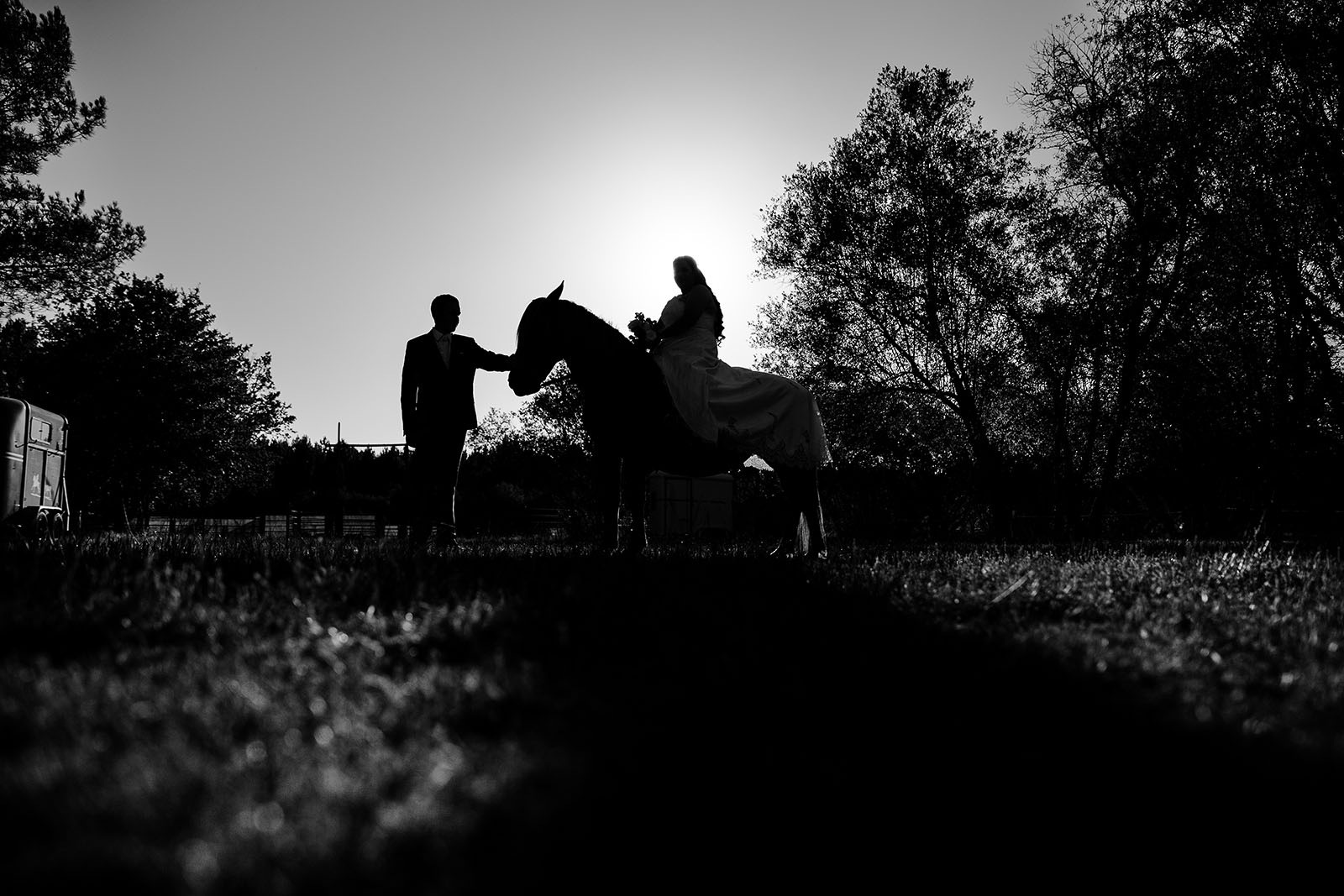 Photoshoot by Bhattacharya & Pierre, my lovely bride and groom from last April.
Meeting with a giraffe
Their common passion: music! It is thanks to her that they met.
He, geek at bottom. She, passionate about horses. And I terrorized by all animals larger than an Ant… Bee, lizard and pigeon, then a horse, this huge animal that from the top of my 1 meter reminds me more a giraffe to an Ant :/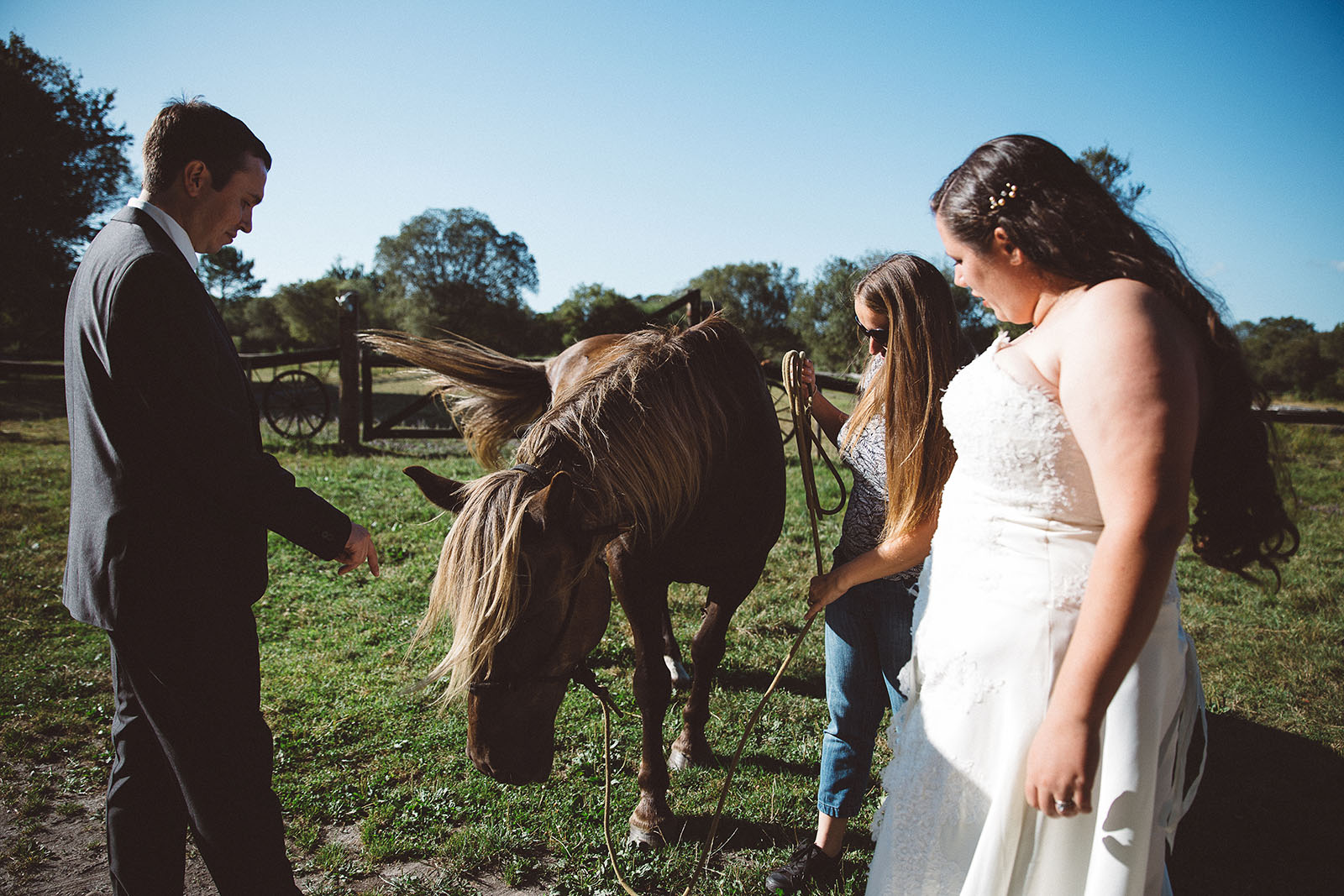 On their wedding day I was mounted in a horse-drawn carriage in the monstrous separated paths of Burgundy and was already a feat for me. So when they asked me to come home, to Bordeaux, to a photo session Day after with Blandine Mare I was scared and without hesitation I said…
Yes!
Go to the Canada
I pass you the blabla on the self-transcendence, the desire to go further and overcome his fears… In short, I was rather serene eventually and I was even looking forward to be there at this photo shoot, after all a horse it is a docile animal.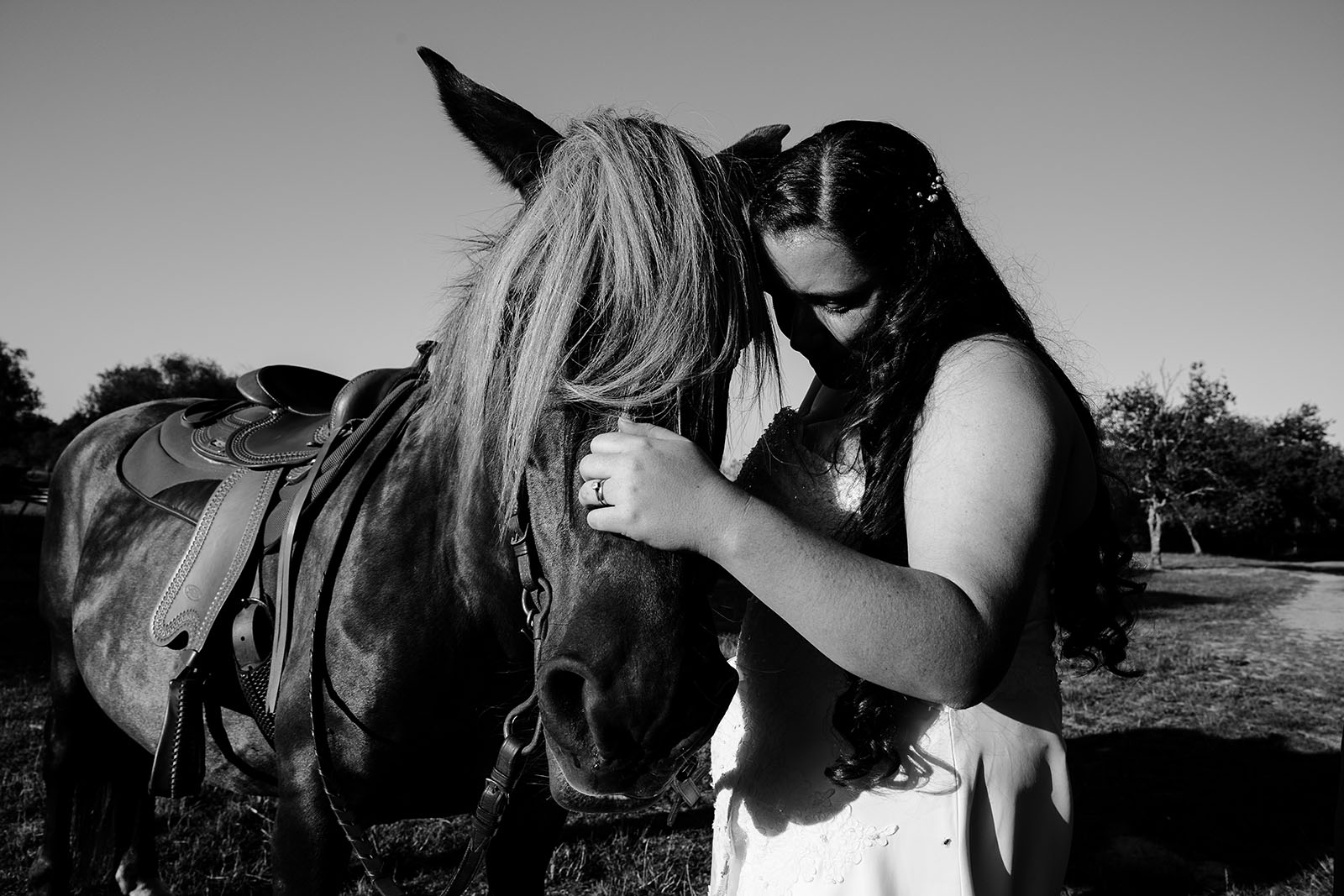 But that was before know what there was in the field. This beautiful field their recalled the landscapes of Canada, where they are gone in honeymoon. It is true that it is nice this field, yes except that what my pretty bride and groom had forgotten to tell me it is that this nice field was the principal residence of a herd of cows mammoths. I think that at this time I changed color…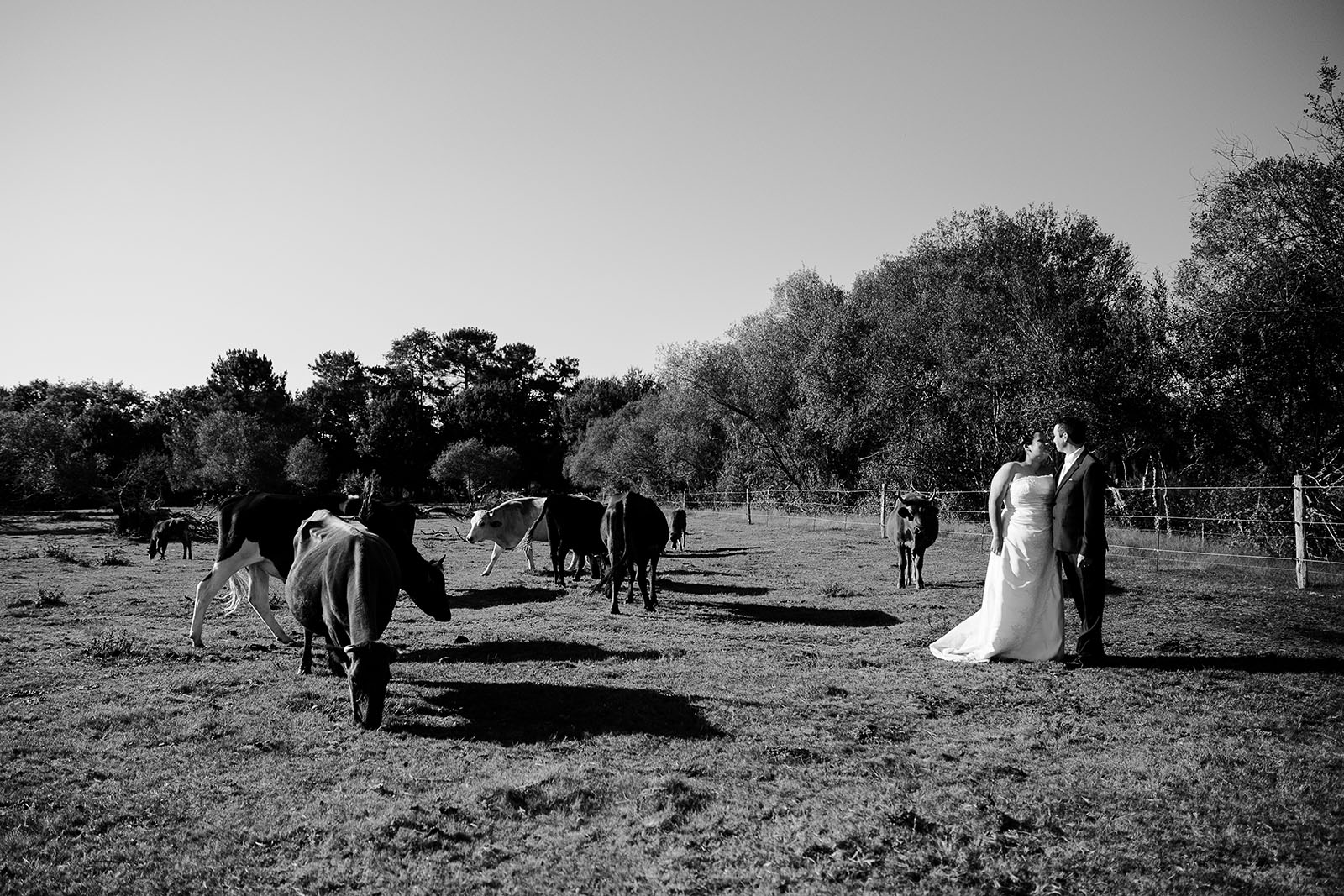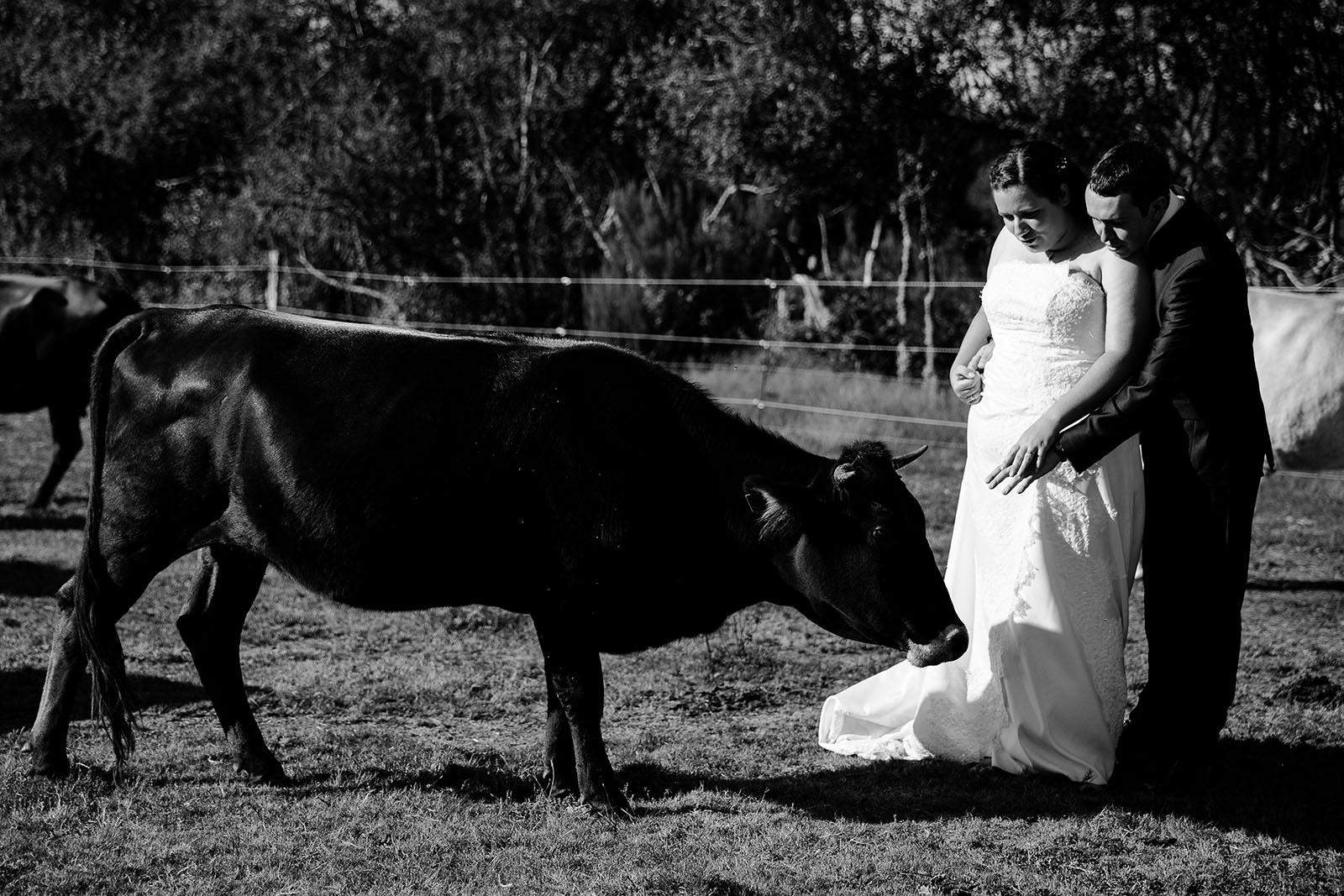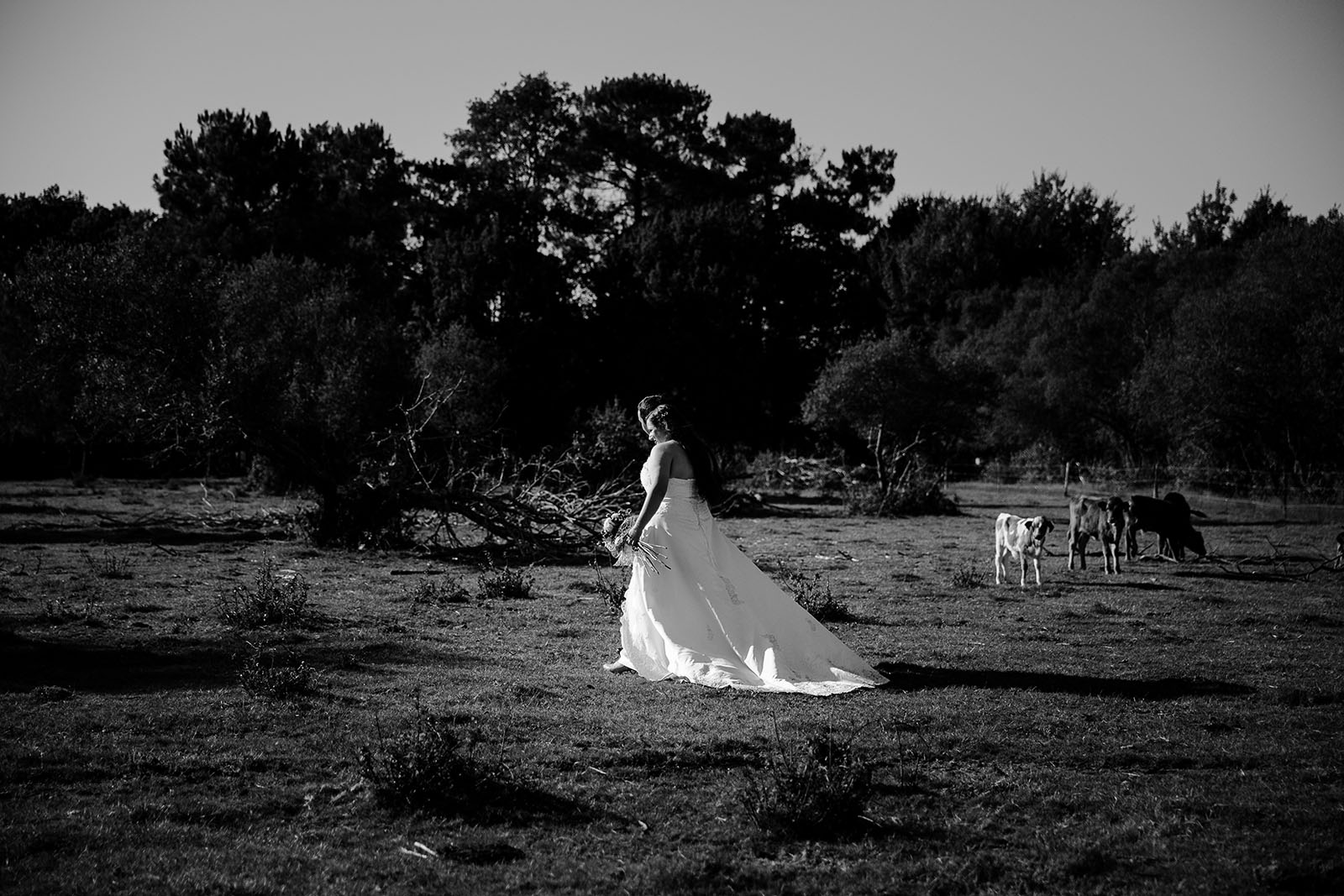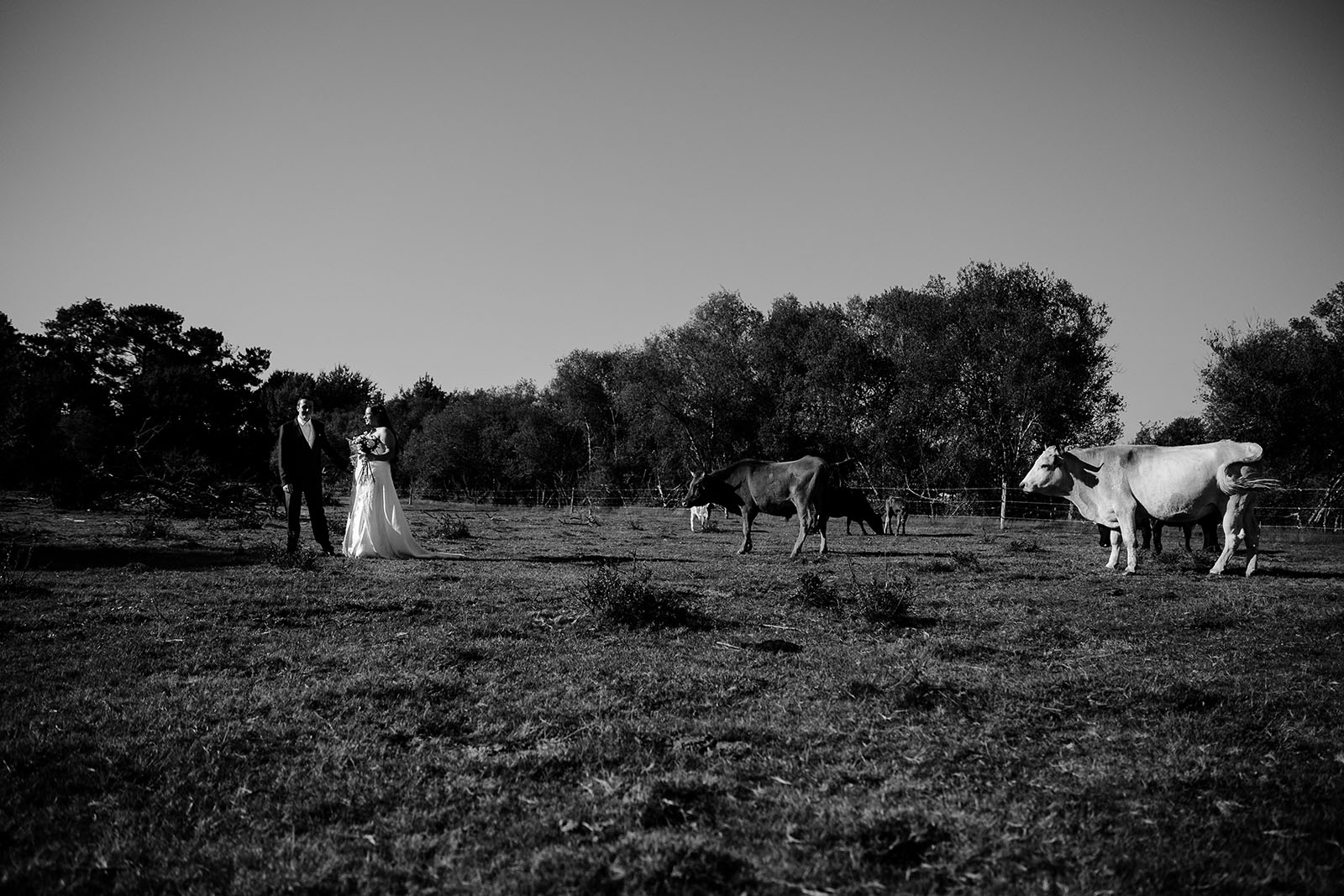 Accompanied by two bodyguards (= cowboys) who watched over my back I did this photo shoot. My bride and groom were thrilled and months also. I even conquered my fears by trying a small hug.