Vintage wedding in Normandy
Myrtille and Ben live in Paris where Myrtille opened its own restaurant in the 11th. Ben is English, it is besides there that they met.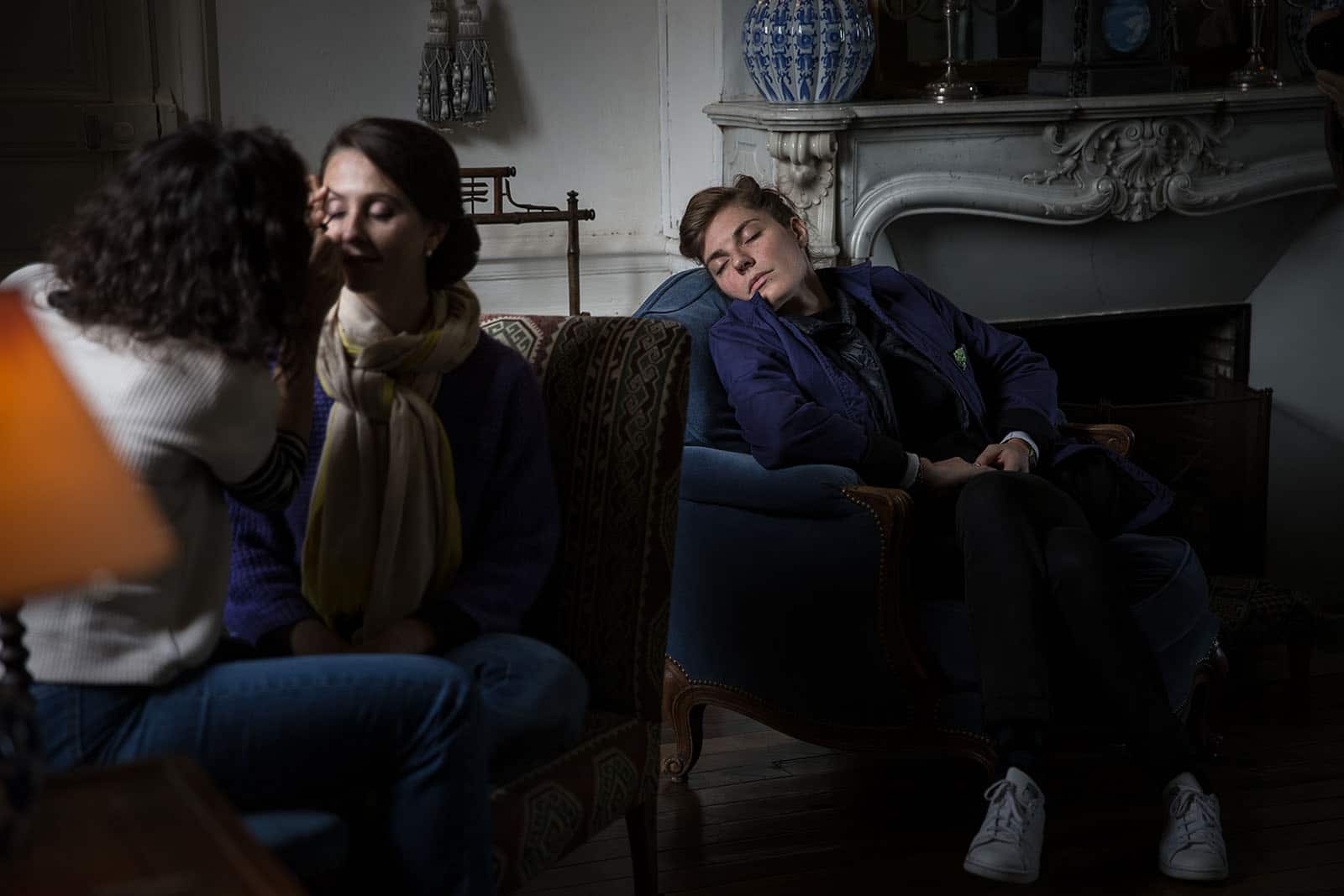 When they decided to marry they had only one imperative, to find a place large enough to welcome Ben's family from England and a place that resembled them.
Because yes, my dear married couple had chosen as their theme the vintage retro-kitsh, inspired by Wes Abderson. Their moodboard breathed well in the 70s, with the dominant color of English green (bah yes necessarily), scenic ideas with frames, photos, garlands of light, sofas and lamps out, luminous suspensions, masks, Decorations surrealist … The decoration of tables would be composed of long tables, chandeliers, in a country style chic, vegetal, friendly, on the plant, Myrtille was clear she wanted herbs, plants, shoots, leaves, vegetables, containers Unmatched chinese …
And it was in Normandy at the manor of the Prevanches that they said to themselves Yes! All the decorations were in place, the very British atmosphere was there too, with the children of honor dressed in small English schoolboys, very flashy sauces at the cocktail, holding the groom and guests.
Myrtille and its green shoes, its crinoline which did not pass in the alleys of the church nor in the mini.
I let you discover this lovely wedding reportage in Normandy under the colors of autumn.

















Vintage wedding in Normandy
Vintage wedding in Normandy