Today the beautiful Cecilia descending the stairs of the Clos des Tourelles in Chalon sur Saone!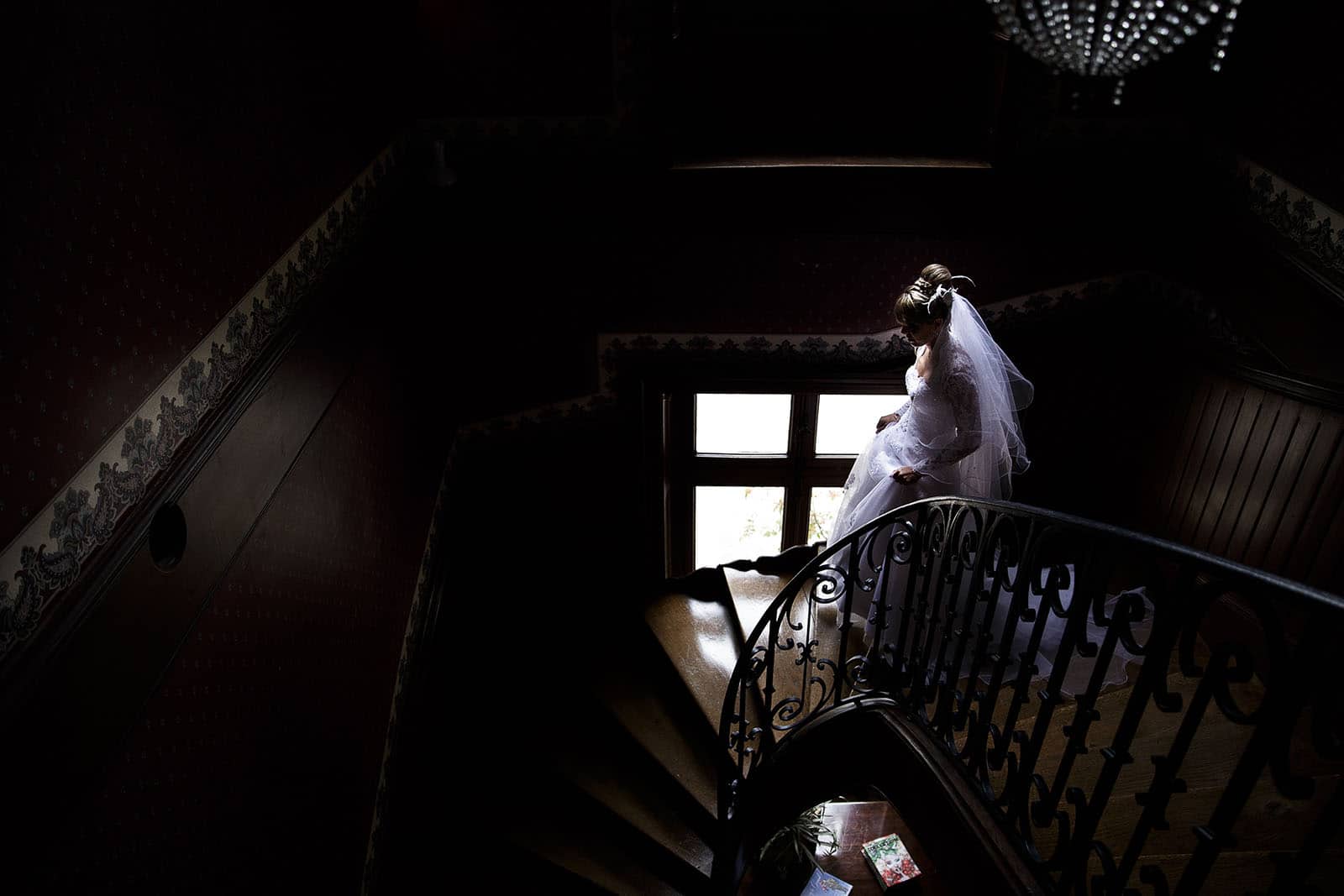 The diversity of places such as the various lounges, Park, majestic trees, the gateway next to the Tower, the decoration rooms and staircases offer the possibility to realize beautiful photos of couple varied and without having to worry that time it will be.
The Clos des Tourelles is situated just near Chalon sur Saône. The reception room is very spacious, which allows to accommodate nearly 200 guests to celebrate your wedding in a peaceful atmosphere and as the Castle has several rooms you can further enjoy.
Wedding at clos des tourelles.