Find here my Packs and wedding photographer prices
BRIDE TO BE
We must now find the photographer that suits you and that fall well since you are on my site!
Held class, glass of champagne, knees to the ground the ring in its green you took things in hand and you said to him: ' my love, I tired to wait your application then it's me who does: want you become my man?  » Thing at which he could answer Yes since you are the most wonderful woman in the world. Euphoria, tears of joy, the small stars in the eyes and everything… You are launched in the great epic of the marriage.
MY PRETTY PACKS
I propose you several packs wedding reportage, preparations until the cocktail, dinner or the dance floor. Contact me in speaking me of your desires and I will send you the details of my offers as well as their rates.
MY PRETTY OPTIONS
To complete your nice pack you can choose one of my pretty options below.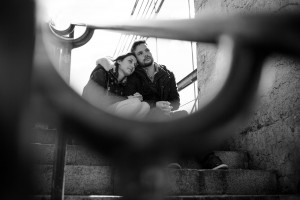 One love session is an opportunity to make some great shots of you in the form of a mini documentary about an hour. Often these pictures are used to announce your guests the great event you organize by creating a 'Save the date '. It is also a wonderful opportunity to give you a little time together, away from your daily while you got used to my presence and of the objective.
I will hand you over then all clichés of this nice moment spent together through a private gallery access.
What more beautiful occasion find yourself facing your body of woman, your sensuality, than to make a pretty boudoir session before get married you. There is one step to cross and you offer to your tender half these memories of a unique moment where you have left your femininity express themselves.
A story you elegant, glamorous soft and finesse…
The digital age find the convivial pleasure of leafing through this book filled with memory and emotion, at your pace, with your children, a Sunday morning in a cabin lost in the mountains…
Do you still have a cassette player? tomorrow, in 10 years the digital will have changed so much that digital files of today will be may be more readable… paper is still the safest to cross generations, we never throw a book still less a book full of memories!
I propose to create for you a splendid book format 25 x 25 high quality that will pass through the years.
Contact me,

tell me your wishes and I will send you the details of my offers as well as their rates.